7300 Viscount Avenue Suite 102 El Paso, Texas 79925
Phone: (915) 843-2887 Fax: (915) 532-1097
Viscount@AcevesCPA.Net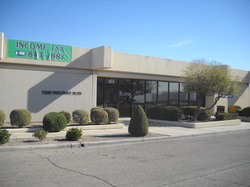 Situated in East El Paso off the Airway Exit, we have served area Credit Union Members since 2007.

Walk-ins are always accepted; as are new clients with a discount of 10% with the Tax Preparation and Electronic Filing of your tax return.

Credit Union Membership not required.

We are conveniently located across from GECU.

---